...now if this kind of incident happened at a Muslim summer camp, or a black one, the media would be running with it wall-to-wall; chin-stroking pundits and opportunistic politicians would fret over the unquenchable hatred in the hearts of the American people (
"
I think all of us have to do some soul searching to figure out how does something like this happen"
is what Barack Obama said in what appeared at first to be a
similar circumstance
), and rabble-rousers would be calling for marches, teach-ins, and "days of rage".
But these are only Jewish kids.
Cheap blood these days
:
Five people face charges for allegedly terrorizing a Jewish summer camp in Pennsylvania. In three separate episodes earlier this month, three adults and two juveniles caused property damage as they sped dangerously through Camp Bonim in Wayne County in a pickup truck, shouting anti-Semitic epithets and firing paintball guns at campers and staff, District Attorney Janine Edwards said in a press release. The three adults were arrested Wednesday morning and face felony and misdemeanor charges, including ethnic intimidation, terroristic threats and assault. "These children were terrorized and in fear for their lives by the actions of this group," Edwards said in the release. "The vicious, cruel and obscene nature of the language hurled at the campers is unspeakable. Luckily none of the children suffered any serious physical injury, however, the emotional damage is immeasurable.

"

Police said

[accused perpetrator]

Mark Trail then

yelled racial slurs such as "You f***ing Jews go back where you came from" and "I'm gonna kill you, you f***ing Jews." During that episode, 18-year-old camper Alan Rosen was struck in the leg by a shot from a paintball gun while walking near the camp's synagogue

, according to the affidavit, filed by Pennsylvania State Trooper John Decker.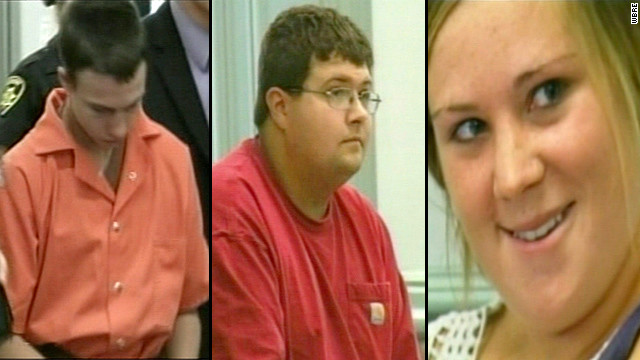 Tyler Cole Spencer, 18, Mark Trail, 21, Cassandra Robertson, 18
At around 2:30 a.m. the next morning, campers saw the group doing "360s" in the camp's quad area before the truck came chasing after one of them, according to the affidavit. The campers told police the truck only missed them by about 10 feet..
.
Common, perhaps, in other parts of the world. Fairly new to the American scene, though.
Although in a nation where
open anti-semites are given control of the streets of a major city
by an impotent (Democratic) mayor, these sort of incidents will only become more common.
Hope and Change: Served up with a bonus side of pogroms....